Claudia Sahuquillo is a Barcelona, Spain–based artist who relies on a rather unconventional canvas: the human body. Sahuquillo has been celebrating the beauty of the human form through art for about a year now, and she's been sharing her work on Instagram (@claudisahuquillo)—where she's amassed nearly 52,000 followers.
Sahuquillo began her work in 2016 by painting on her own skin. She then expanded her project to include other models, or "canvases," whose skin she painted on. At first, she painted predetermined designs onto each model's body. But she quickly shifted to a more improvisational approach—allowing her interactions with each model to shape the final form each painting took.
"It's not like I'm painting on paper or on canvas—I'm painting on people. So the results depend on them," Sahuquillo told Vice in an interview last year. "They lose their fear, and that's the most beautiful part of the project I think." Sahuquillo added that she loves to watch the progression from the beginning to the end of each piece, as people become increasingly comfortable "letting their bodies become an art piece and be part of the creative process."
Sahuquillo's work soon served as a commentary on Instagram's censorship guidelines, though she didn't intend for it to be one. As she uploaded her work to the social media site, she quickly realized photos of female nipples would be flagged by Instagram and taken down—unless they were covered in paint. "It's weird because I can't post a photo of a nipple but I can post a photo of a nipple if it's painted," she said.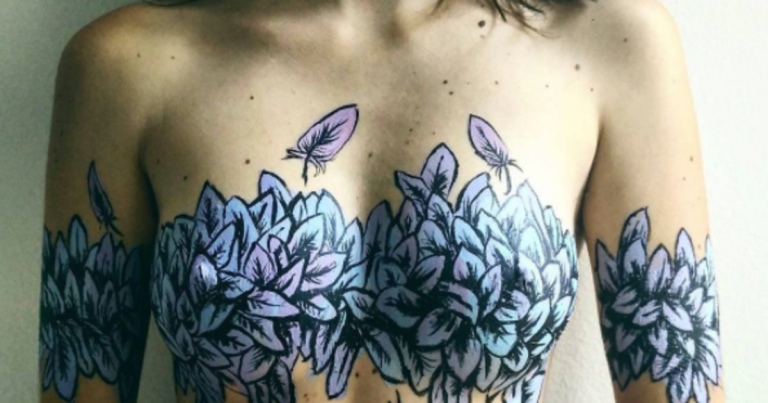 Sahuquillo's method for skirting Instagram's censorship guidelines is not only beautiful, but it also offers a sharp critique of the arbitrary standards that deem certain kinds of female nudity acceptable and others unacceptable.