Come on in! The joy of naked bathing – in pictures
The young, the old, the slender, the majestic … Ruth Kaplan travelled the world taking shots of bathers lost in thought in hot springs, saunas and public baths.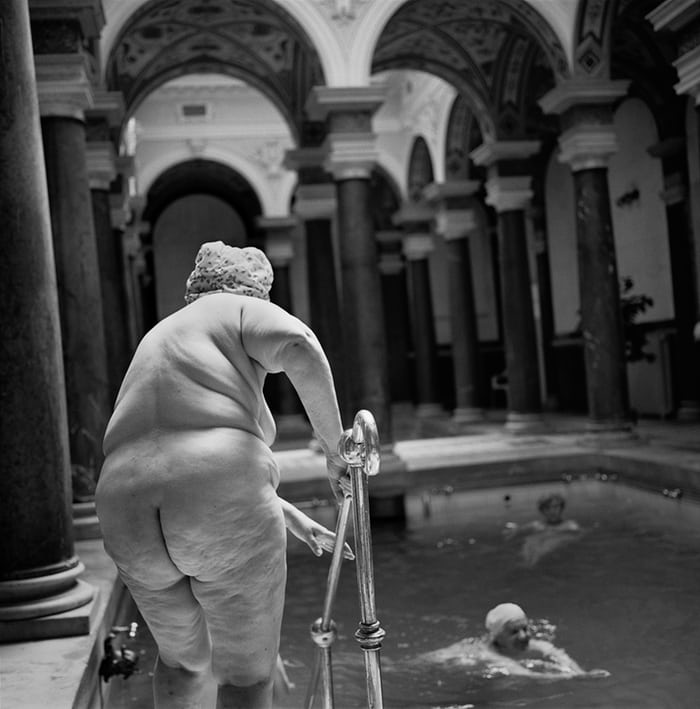 Mineral Pool, Márianské Lázně, Czech Republic, 1994
A woman, her flesh folding like soft ice cream, lowers herself into an elegant public pool. The architecture around her is timeless, unlike the mortal figure about to enter the pool. We feel the drapery of her flesh and how light and weightless she will become in two more steps.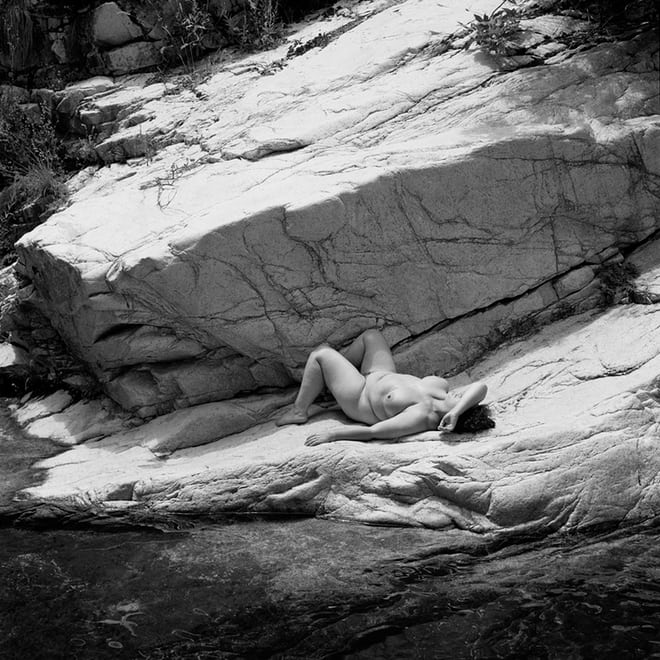 Tassajara Hot Springs, California, 1992
Kaplan's black-and-white photographs were taken in countries around the world over the course of 12 years.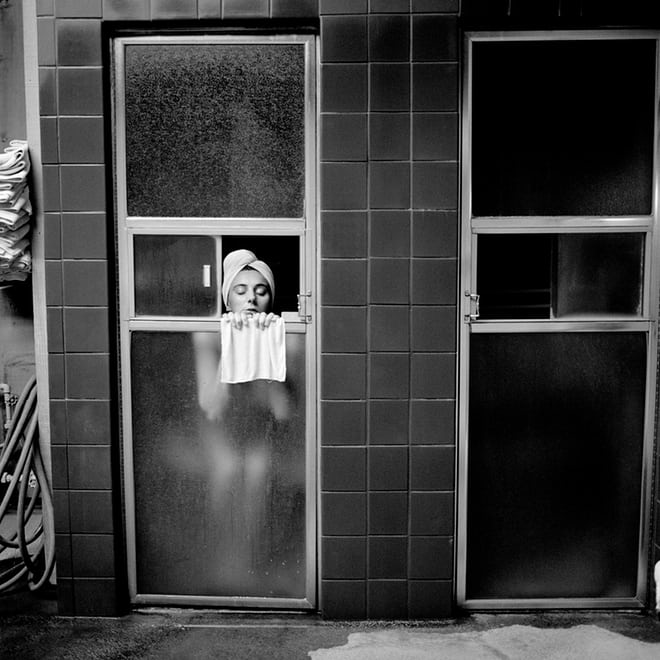 Steam Room, California, US, 1991
Having shed their daily lives, along with their jewellery and their clothing, the bathers enter spaces that are grave, calm, doleful, introspective, shabby or luxurious, all seeking escape and a sense of renewal.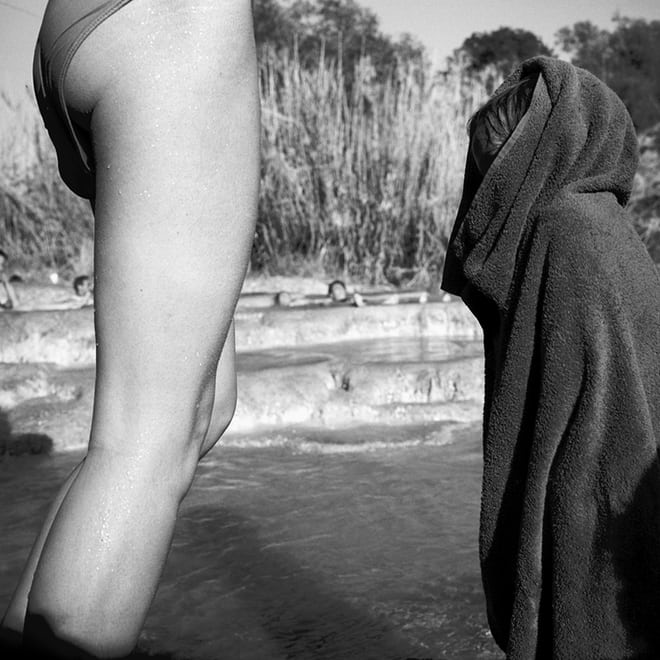 Hot Spring, Saturnia, Italy, 1997
Public bathing, which is as old as humanity itself, is not just about hygiene and health. It's also about pleasure, renewal and a feeling of community – as seen in this shot of a spa town in Tuscany.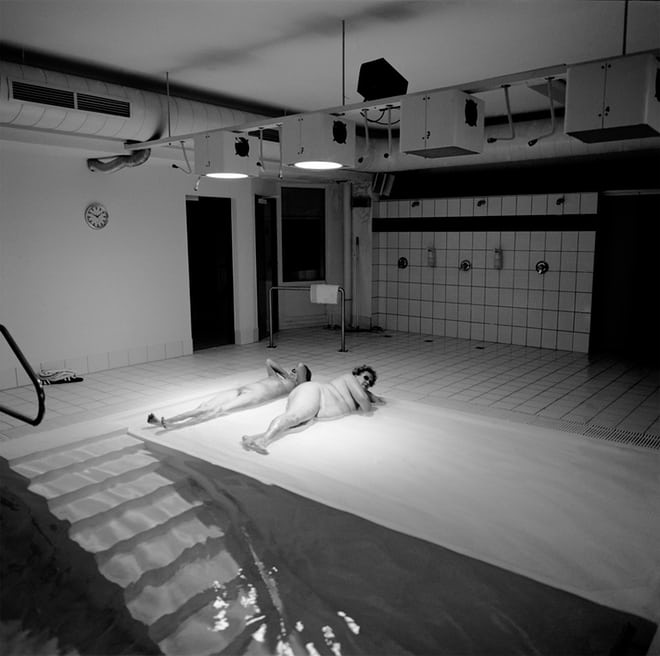 Light Treatment, Bad Sulza, Germany, 1997
There is a sense of mortality in Kaplan's photographs but it doesn't interfere with the pleasure of observing the human body in all its glory. Slack or taut, every unclothed bather she portrays is captivating.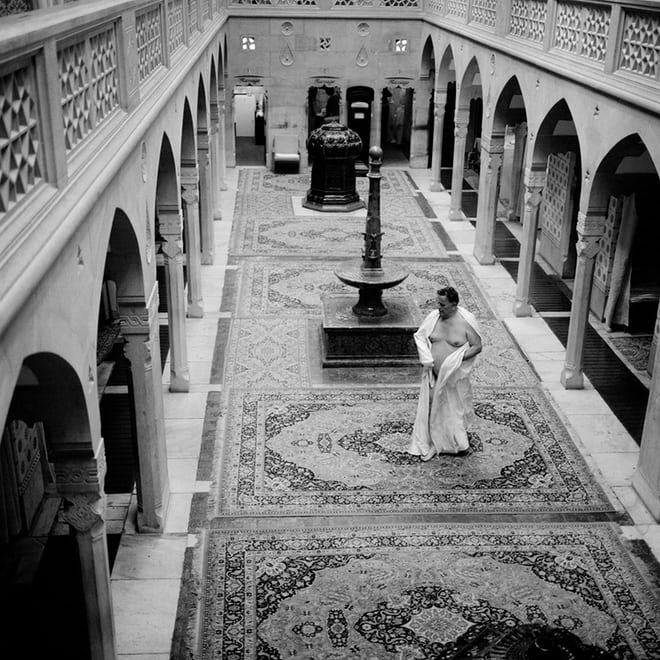 Hamam, Trenčianske Teplice, Slovakia, 1994
A middle-aged man crosses a courtyard, swathed in a white sheet like a patrician Roman in a toga.
Salt Pool, Liquid Sound, Bad Sulza, Germany, 1997
Being immersed in water liberates the mind as well as the body. 'When you are swimming,' the critic John Berger noted, 'you become almost weightless, and that weightlessness has something in common with thought.'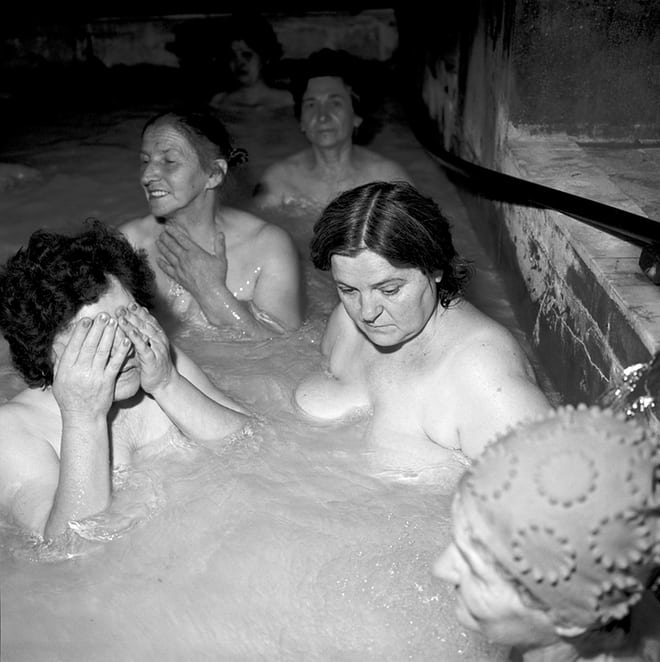 Mineral Pool, Băile Herculane, Romania, 1995
Many of the faces in Kaplan's shots seem to be in a dreamy trance. There's a turning inward – as if sharing nakedness creates a bond between strangers in a public spaces. Naked in a steam bath, without the symbols that signify class or status, we are all the same: human bodies who have shed their identities.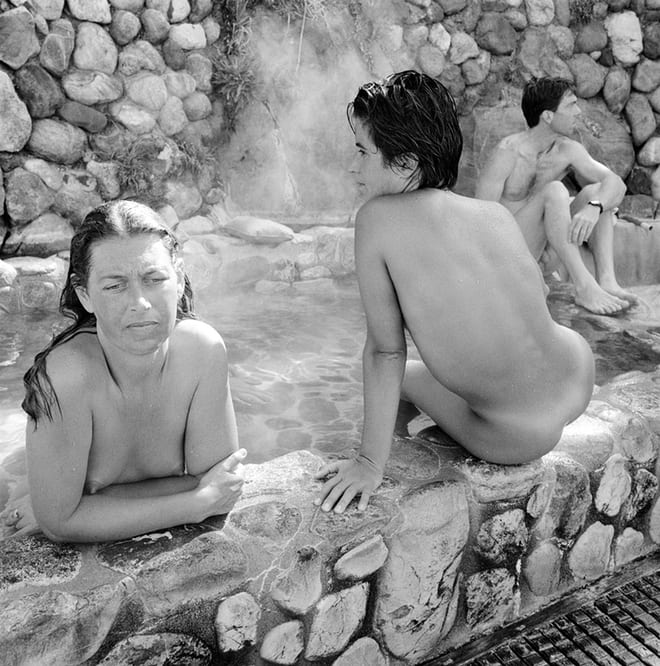 Mineral Pool, Big Sur, California, US, 1992
These three young people sharing an outdoor hot pool are clearly lost in thought, as a cloud of steam rises. Again, Kaplan has caught the curious sense of privacy that is part of the experience of public bathing. The water does the sharing. Each bather remains alone.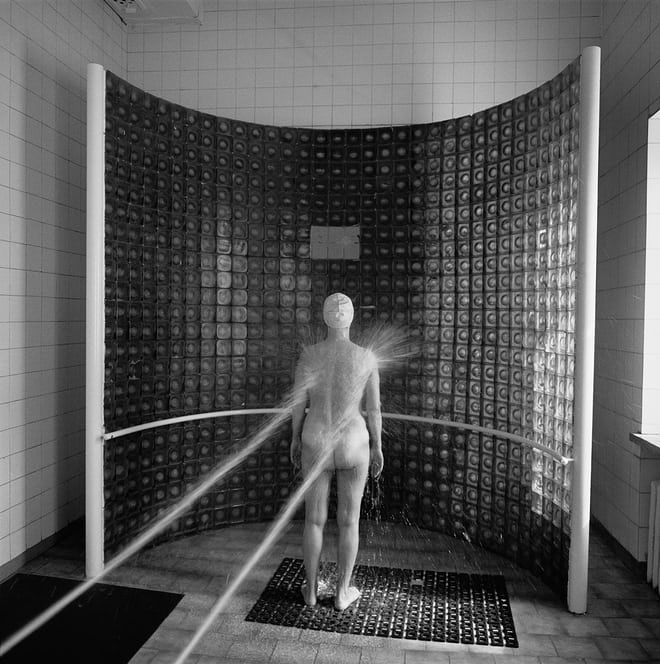 Shower, Duszniki-Zdroj, Poland, 1994
Although Duszniki-Zdroj has been known for its healthy waters since the middle ages, the spa was officially founded in 1769. The natural sparkling waters aren't just for pleasure and relaxing – they are used to treat a variety of illnesses.
Source: https://www.theguardian.com/artanddesign/gallery/2017/aug/18/come-on-in-the-joy-of-naked-bathing-in-pictures