Wearing just a pair of leather boots and a farm hat, veterinarian students have dared to bare all in a cheeky photo shoot.
About 70 Queensland students stripped down to pose on tractors and hay bales, not forgetting to include dozens of cute pooches.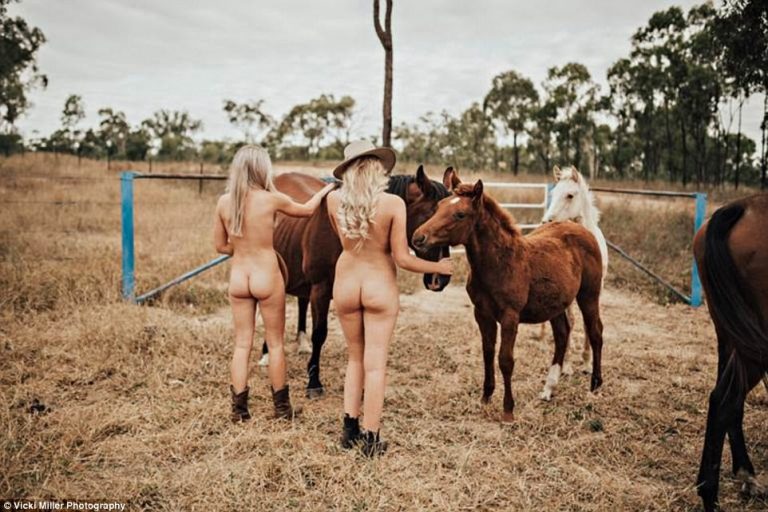 Nothing was off limits in the raw shoot, with the students exposing their derrieres in everything from cattle yards to horse stables.
Vets Uncovered organiser Chelsea Crake told Daily Mail Australia the James Cook University graduating students launched the annual calendar three years ago to raise money for drought stricken farmers as well as their annual graduation ball.
'It was a great way to break up the stress of our university semester and come together to raise money,' Ms Crake said.
'There were a lot of funny moments during the photo shoot, mainly wriggling dogs wanting to play.'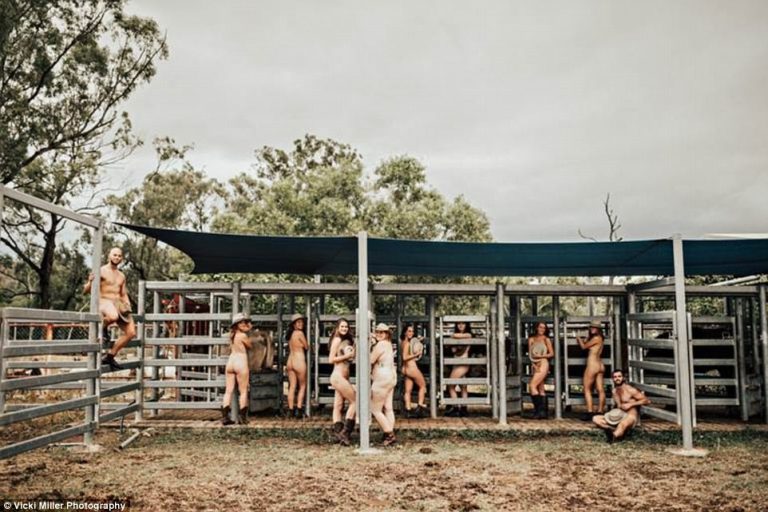 Despite some pre-shoot nerves at Rhondu Stud, Mingela, one hour south of Townsville, Ms Crake said everyone felt comfortable by the end.
'It is a great way to do something a little daring and different to raise money for both our graduation ball and the Burrumbuttock Hay Runners,' she said.
'There was both apprehension and excitement going into the first photo … after that we were all very comfortable and we all had a lot of fun doing it.'
With the project being supported by a number of vet clinics around Australia, the calendar has been a long running project at other universities.
'It is a daring project but in my opinion, the way we present it and the quality of the photos makes a really beautiful calendar,' Ms Crake said.