Get outside, get active, and get naked. If anything, naturists need to keep up an active lifestyle more than most other people, right? Living a life that constantly requires you to sport a birthday suit may mean you like to take extra care of your bod. Of course, most nudists don't really care about appearance and instead appreciate the community and freedom of life in the buff, but nonetheless, naturists need a bit of activity too. While the most widely agreed upon pastime of nude enthusiasts is socializing in a cool (but not too cold, ya know?) pool, many also enjoy an active sporting passion. After some revealing research, here's a list of favorite sports and activities enjoyed by our nudist friends.
Volleyball
It should be noted that this is strictly beach volleyball; diving on a stiff wood indoor court doesn't seem like the most appealing idea. Having said that, beach volleyball has a logical connection to the nudist community; sun, sand, and no strict number of participants make it a welcoming game.
Fishing
Grab a rod! Fishing is a great activity for nudists because many fishing areas — like naturist communities — thrive on good weather. It also involves a strong element of relaxation, the option for a cold drink, and time in the sun. Again, a happy atmosphere combined with outdoor freedom and time to get tan usually is a good mixture for passionate nudists. Just make sure to watch those hooks.
Swimming
Essentially physically-demanding skinny-dipping, nude swimming is another favorite sport. For a long time, it's seemed that pools plus nudity equal crowd pleaser, but it can be both for fun and for a workout too. Besides, getting some laps in without clothes helps avoid any unsightly tan lines. For nudists who get tired after a rigorous few lengths of breaststroke, head over to the shallow-end, drop your anchor and enjoy a leisurely break with other nudists taking a dip.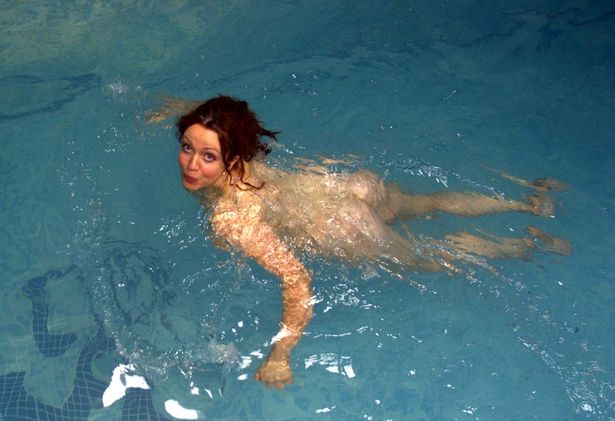 Trail Running/Hiking
The nudist community recently celebrated National Nude Hiking Day, and with the long days of summer here, excitement for nude hiking and trail running is at an all-time high. Take a day hike or pitch a tent for an extended trek, there are no restrictions with this interpretation of an outdoor favorite. Unlike many of the other sports listed here, trail running and hiking have the added thrill of taking place somewhere other than the safety of a naturist resort. But beware, in the wild lurks the long-time enemies of nudists: getting caught (depending on where the activity takes place), poison oak, and bears.
Cycling
Nude biking has become somewhat of a tradition with nudists and has even leaked into mainstream society. Every year across the globe numerous cheeky bike parades feature thousands of people peddling in the name of body positivity and fun. Although their purpose extends way beyond that. For the majority of riders their main purpose is to protest against society's dependency on oil. Now officially deemed The World Naked Bike Ride, passionate or aspiring nudists can find the clothing-optional event in numerous places across Europe, such as Greece and the UK, as well as many in Canada, and oddly a few in the brisk and rainy Pacific Northwest of the United States.
Yoga
Deep breathing and stretching always get the blood rushing to the right places to encourage tranquility and inner-peace. Lifelong naturists claim the positivity often found in yoga, is also a side effect of living au naturel. Combine the ancient practice with naturalism, and naked yogis are left with a solid workout and an overload of good vibes.
Miniten and Petanque
Not usually in the common clothed person's vernacular, nudists have seemingly claimed Miniten and Petanque as their own sport. Typically common at many naturist resorts, Miniten is like tennis but with smaller paddles and courts, ideal for less mobile streakers. Petanque is very similar to bocce ball or lawn bowling and is great for nudists' favorite kind of day — warm, sunny, and liberated.